Thank you for using our site, we welcome any positive suggestions you might have, send to admin@StThomasMarket.ca.
We do suggest that "buyers" or people shopping also register on our site as the dashboard that comes with free registration offers save "favourites". Also, as a buyer or shopper, you may see an item someone else has listed, and you may want to sell a similar item you own.
You need only "Register" to get 25 Free Ad posts for 30 days – then renew. NOTE: You can not post free ads in the following categories; Events & Free Stuff, Jobs, Property and Services. Email admin to post items in these areas – they have to be non-business.
On the Home page, and on the top main menu "Click" on either "My Account" or "the person icon"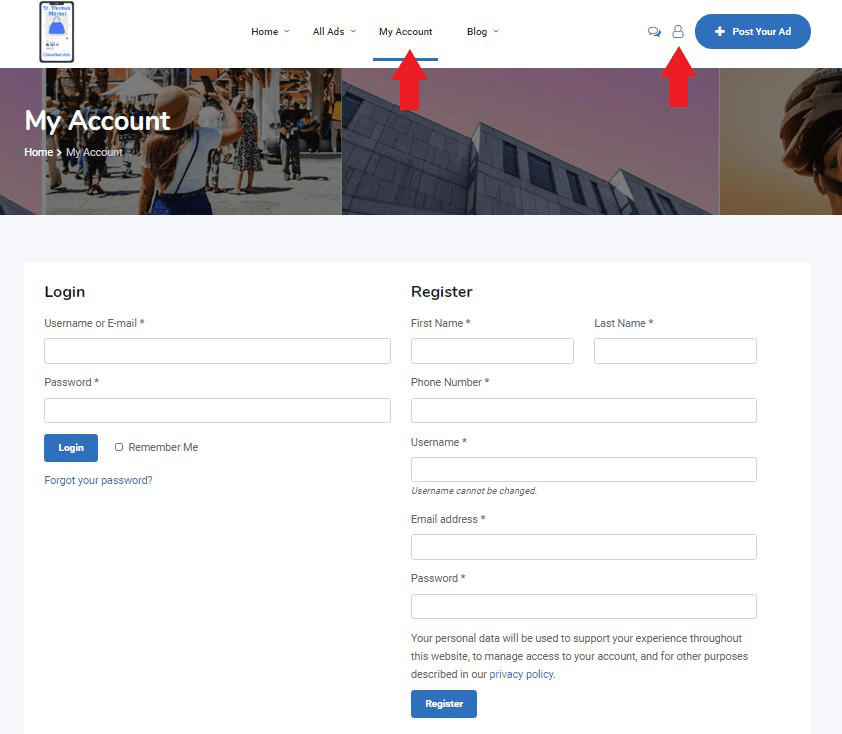 2. This will take you to a page that shows you the Log In (left side) form and on the right side the Register form. – fill out the Register form and click the "Register" button at the bottom.
3. After Clicking the "Register" button, an email will be generated and sent to your email Inbox, check your Junk (Spam) folder if not seen. – verify your email address by clicking on the link within the email.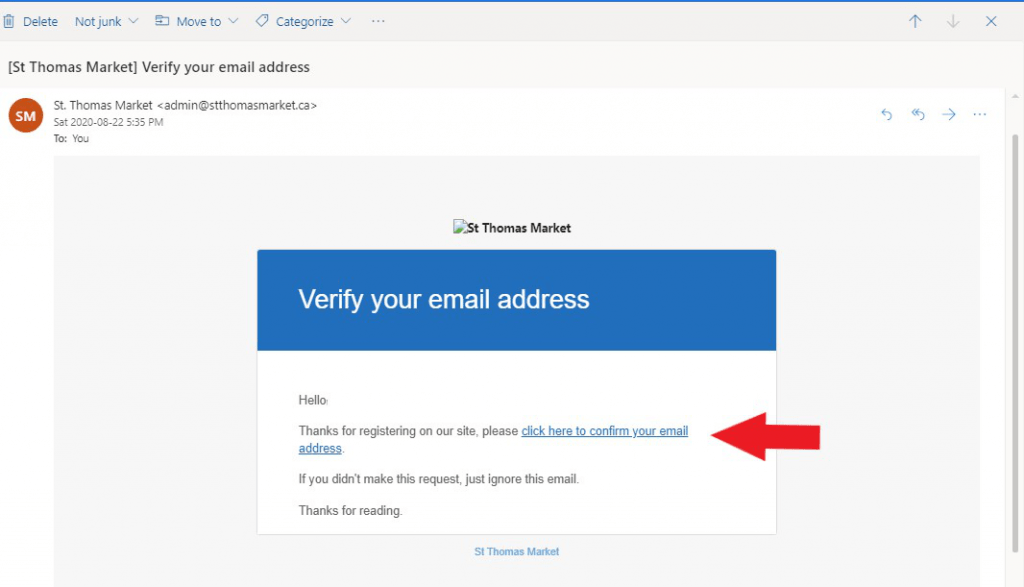 4. Once you Register and you have verified your email by clicking on the link, your account on "My Account" page will appear. You can now start posting ads – you have 25 free posts for 30 days.
For Paid Memberships – You have to "Register" First
5. After registering, go to the "Home" page and scroll down to "Membership and Prices" – Click on "Get Membership Now" button on the plan you would like. (right now there are two paid memberships offered – Non-profit/Hobby Memberships and Business).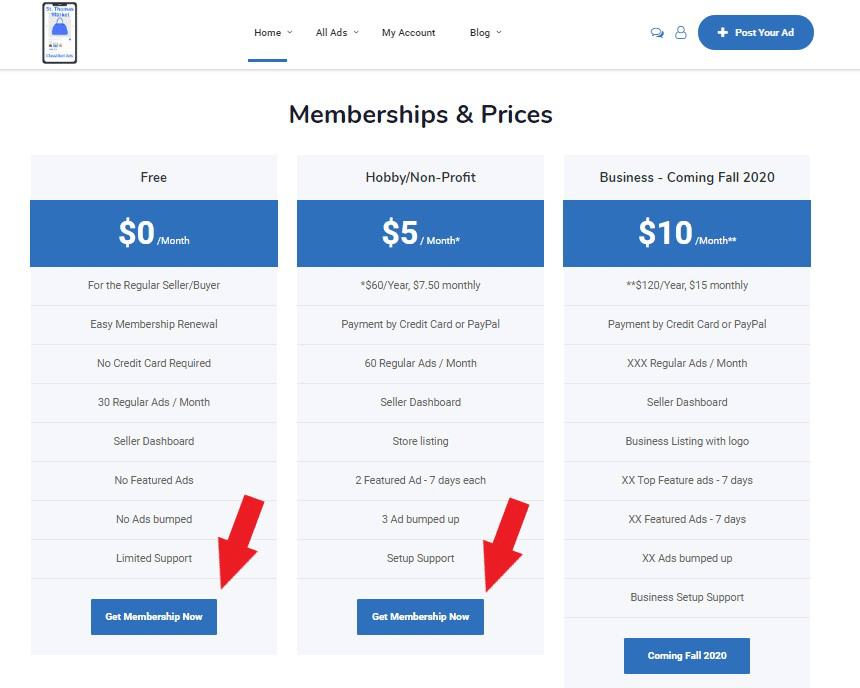 6. The form that appears will have your (1.) Membership Plan circle highlighted. Click the circle for Payment Method (2.) "Direct Bank Transfer" or "PayPal" – and (3.) click the box that "you agree with the Terms and Conditions". For credit card payments click PayPal, your payment will be processed by PayPals secure platform. No credit card information is saved on StThomasMarket.ca website. (4.) Click "Proceed to payment" button.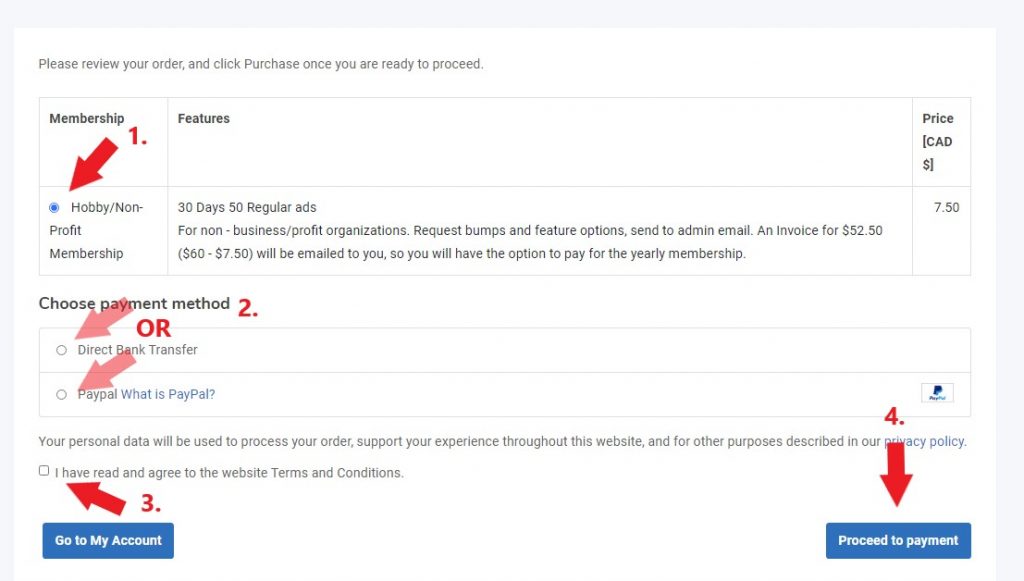 7. "Direct Bank Transfer" payments customers will have to wait for your payment to clear, 1-5 days depending on the form of payment. PayPal and Credit Card payment customers will be able to go to "My Account" and start posting ads as soon as payment is received through PayPal – minutes!
NOTE: You will only be paying for one month of advertising, an invoice will be sent to you for the remaining yearly cost. It is up to you to pay the invoice within 30 days to get the discounted price.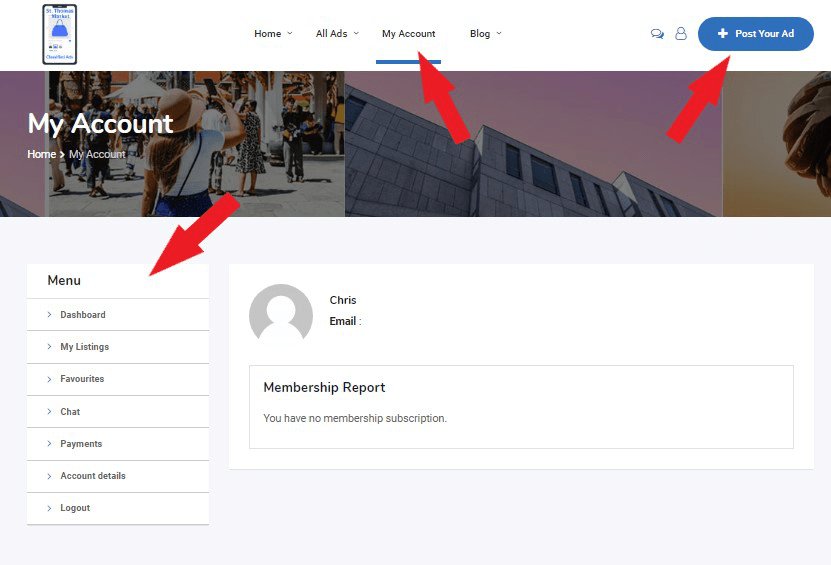 8. Start Posting and Selling! – remember to share your completed ad(s) to Facebook, it's beneficial to everyone! – Share to your personal, business, and group pages.
For best results click on this link: Best Selling Practices.
If you experience any problems at all, please contact support at admin@StThomasMarket.ca.